Devon Intermediate School Library
Nau Mai, Haere Mai Ki Te Whare Pukapuka
Opening hours: Monday to Thursday 9.30am – 2.45pm. Fridays 9.30- 12.45 pm. Class visits are 45mins. The Library is also open at morning tea and lunchtime.
Students are allowed to issue two items.
Lending period is two weeks.
Students can renew an item twice.
Please return books promptly, so that others get the chance to read them.
Everyone is welcome!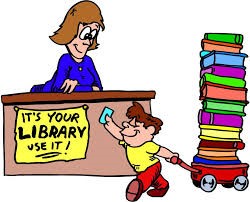 If you are unsure about something, please come and talk to me! I really enjoy helping students, parents and staff find the answers to their information queries. The Devon Library is a colourful, exciting and busy place where you can find exactly what you are looking for. There are sofas, bean bags and soft cushioned 'Lily Pads' available to sit back, relax and soak up the atmosphere.
Some library skills with classes during visits include:
The Library is divided into Fiction and Non-Fiction. The fiction books are made up stories and are found in alphabetical order of the author's surname. The non-fiction are true books which give information and facts. These books are under Dewey Decimal Classification number, so that all the books on the same subject can be found together. You will learn –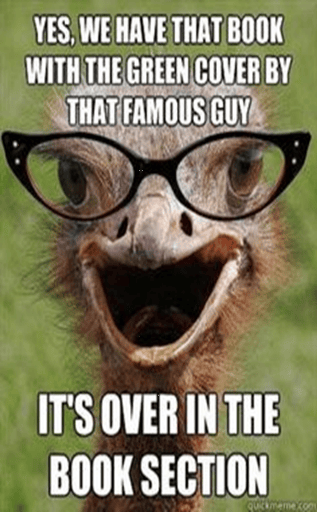 -Understanding the Dewey Decimal System
-Finding Fiction
-Basic computer catalogue searching
-Finding books to read and enjoy
There is also a Reference Area where the books must be read within the Library. You can use the library computer catalogue to find out what books the library has and where to find them.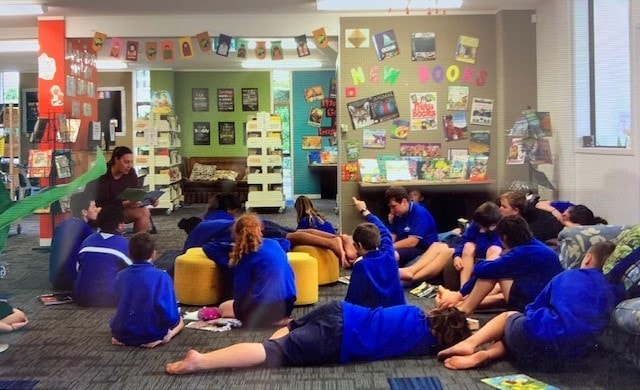 Class librarians –
Classroom teachers appoint 2 class librarians for their classroom. These students are responsible for the care of the library during class visits. They make sure that after the class visit, the library is left clean and tidy, the games are put away and all the books are put back on the shelves properly. Ask your teacher if you are interested in this role.
Things to do in the library –
Many children use the library at break and lunch time. As well as choosing books to borrow, or doing a bit of reading, the library is a good place to meet friends and catch up. There is also a selection of games that you can play –
Guess Who
Connect 4
Upwords
Dominoes
Playing cards
Battleship
Colouring in pictures or puzzles, word search

Hell's Pizza Reading Challenge –
This annual reading challenge is back again! It is so easy! Just collect your pizza wheel from the library, read 7 books, complete a small book review and get your pizza wheel checked and authenticated by your teacher or the librarian. Then head into Hell and collect your free 333 kid's pizza!

Kids Literature Quiz
This is a whole lot of fun! KLQ is usually held in the first or second Term. The Quizmaster is Mr Wayne Mills. Year 6, 7 and 8's from schools across the Taranaki/Whanganui region are invited to enter a Team(s) to compete in a Quiz testing their knowledge of all types of literature. The categories include nursery rhymes, sci fi, folklore, fantasy and many more. There are spot prizes, and the winning Regional team then competes in the National Finals. If you are interested in being in the quiz team, please ask the librarian or your teacher for information about it.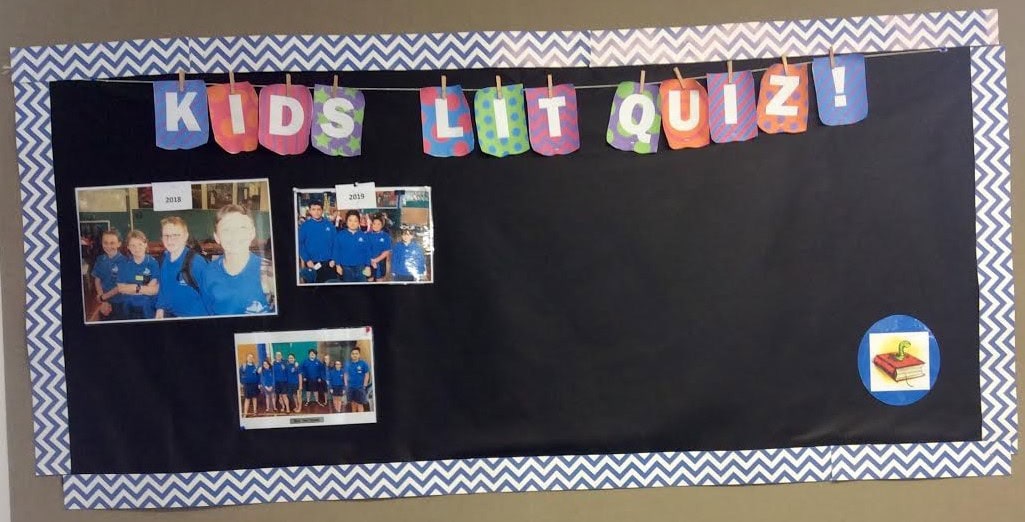 Donations
Good quality puzzles, books, games, colouring-in books and magazines are always welcomed! We will recycle them for the students to use and enjoy.
School Library Catalogue
https://nz.accessit.online/DVN00
Mrs Raewyn Hope