Devon Intermediate School Library    
Nau Mai, Haere Mai Ki Te Whare Pukapuka
Opening hours: Monday to Thursday 11am – 2.45pm. Class visits are 45mins. The Library is also open at morning tea and lunchtime.
Students are allowed to issue two items
Lending period is two weeks
Students can renew an item twice
Everyone welcome!
If you are unsure about something, please come and talk to me! I really enjoy helping students, parents and staff find the answers to their information queries. The Devon Library is a colourful, exciting and busy place where you can find exactly what you are looking for. You might feel like putting together a puzzle with a friend. Or maybe you want to read a brand new magazine quietly in the Reading Tent? How about discussing the latest news topics in the Discussion Area? Or how about writing a story in the Study Area? There are Bean bags and soft cushioned 'Lily Pads' available to sit back, relax and soak up the atmosphere.
When you arrive, check out the Noticeboard. On the Noticeboard there is a large map to help find your way around the Library. The Map shows the Library is divided into Fiction (genres) and Non-Fiction (numerical) and there is also a Reference Area where books must be read within the Library. Some other areas include: a Puzzle area, Study and Discussion areas, an Art Display wall, a Reading Vine (student/teacher book reviews), a computer search terminal and a new book display. Students can also come and ask for a colouring-in book and pens at the Issues desk.
If you are having trouble deciding what to read next, Mrs Snyder has 'Bookopoly' at her desk. Grab the dice, roll it and let luck be your navigator!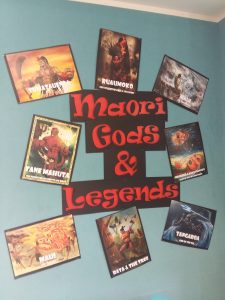 Some library skills with classes during visits include:
-Understanding the Dewey Decimal System
-Finding Fiction
-Basic computer catalogue searching
Kids Literature Quiz
This is a whole lot of fun! KLQ is usually held in the First Term. Devon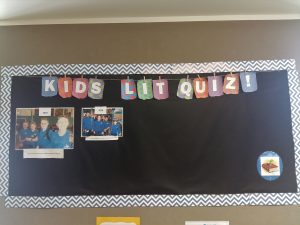 Intermediate has hosted the event for several years. The Quizmaster is Mr Wayne Mills. Year 6, 7 and 8's from schools across the Taranaki/Whanganui region are invited to enter a Team(s) to compete in a Quiz testing their knowledge of all types of literature. The categories include nursery rhymes, sci fi, folklore, fantasy and many more. There are spot prizes and the winning Regional team then competes in the National Finals. Mrs Snyder has organised a Reader's Cafe every Thursday at Lunchtime in the Library for anyone interested in joining the team (the cafe includes biscuits!)
Student Librarians
A student who shows reliability and attention to detail can volunteer to help shelve returns, stamp new books, undergo basic repairs and other tasks under Mrs Snyder's guidance.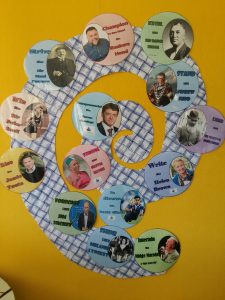 Donations
Good quality puzzles, books, lego, colouring-in books and magazines are welcomed!
Reading to Whanau activity
We have several displays in our lovely Library.  Mrs Snyder has organised a
fun activity for students to complete over the school holidays. The activity is called Reading to Whanau. How does it work? To receive a small prize, a student must issue a Devon Library book, take it home over the school holidays and read it to a younger family member e.g cousin, brother, sister or even your cat. Ask someone to take a photo and then email it to Mrs Snyder. The student will then receive a small prize. The photo will then be laminated and put up on display in the Library.
Contact
Library Manager: Mrs Stephanie Snyder (MLIS)
Email: ssnyder@devonint.school.nz