WELCOME TO TERM ONE
Kia ora!
My name is Sacha Buckley and I am your child's classroom teacher this year. I am passionate about teaching and learning and enjoy building confidence through experience, providing multiple platforms and opportunities for growth. Basically whatever I put my hand to, I like to give 110%. With that in mind it is set to be another exciting year here at Devon Intermediate and I look forward to getting to know students of Room 12 and their whanau. I am of the belief that the intermediate years of schooling are the most memorable and fun. It is my hope that your child will embrace every opportunity available and really become a part of school life here at Devon.
Resolution the BLUE house! 
Below are our curriculum focuses for this term.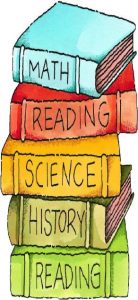 Reading
Building Vocabulary
Reading for meaning, making connections and finding information in text.
Writing
The Writing Process, writing for a purpose, audience awareness, sentence and paragraph structure.
Maths
Number
Topic
MANA
Commonwealth Games
PE/ Fitness
Swimming
Summer Sports
Developing fitness
Please feel free to pop into the classroom to see how your child is going at any time.  The students will have a copy of our timetable in the back of their Diaries.
Nga mihi,
Mrs Sacha Buckley